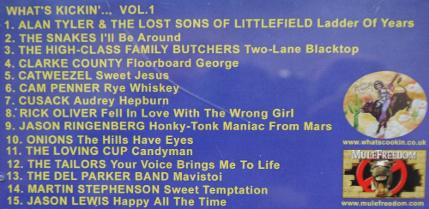 This is the first release in the What's Kickin' series, released by Stove Pony Records as a showcase for bands who have played at the now legendary What's Cookin' club in East London.

The Snakes are the second track on the CD :
"I'll Be Around".

This release is now SOLD OUT.